Letters
---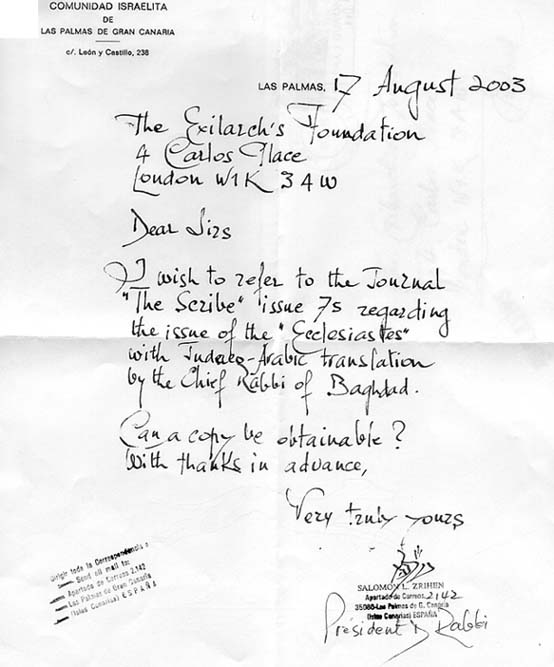 Reply:
20 August 2003
Dear Rabbi Zrihen
Thank you for your letter of 17 august requesting a copy of 'Ecclesiastes' Commentary written by my Grandfather.
I have great pleasure in sending you under separate cover, in fact, two copies of that book, which I hope you will find of interest.
Yours sincerely
Naim Dangoor, Exilarch

If you would like to make any comments or contribute to The Scribe please contact us.