Letters
---
I refer to the papers prepared by Ms. Chiara Betta of the University of Indianapolis, found on pages 20-21 of your last issue, regarding one of the brilliant names of Iraqi Jews in the Far East, namely; Mr. Silas (Salih) Haron Hardoon.
As a starting point, I would like to mention that the word "Hardoon" or "Hardan" has the same significance in either Hebrew or Arabic, which goes largely in scale from "angry, shaken and annoyed" to " stubborn, fanatic or zealot" to "inveterate". (Genesis 27:33), (Isaiah 19:16), (Hoshea 11:11), (Isaiah 10:9), (Samuel "A" 21:2), (Zecharia 2:4) etc.
As a matter of fact, Mr. Meer Basri has given a wide space to Mr. Silas and also to his cousin, Khan- Sahib Ezra Abdallah Hardoon, in his "Eminent Jewish men of Modern Iraq" Volume II published in 1993.
The main theme started with Ezra Hardoon of Baghdad, 'who was a well respected man and a neighbour' whom Mr Basri came to know in 1932: he was honoured by the British government with his "Khan-Sahib" surname for services rendered, during WWI , as he succeeded to convince the prince of Pishtikooh to stay neutral and not to join the forces against the Allies ( the prince by doing so surely served himself and the British government as well).
In 1932, Khan- Sahib Ezra Hardoon, needed the assistance of the Iraqi ministry of foreign affairs, where Mr. Basri worked, which he eventually got, but upon arriving in Shanghai, he did not succeed to refute or confute the will which Mr. Silas left by giving the whole inheritance to his Chinese wife, which amounted to tens of millions US $, according to Mr. Basri's version, while some Chinese historians estimate at hundreds millions (yes hundred of millions US$).
Undoubtedly, all the Chinese historians who dealt with the story of that singular man were unified in saying that success changed him into a very vigorous and important person in the government's higher circles and anywhere else. He maintained the respectful attention of the political and intellectual communities, which was a source of great pride to him. His life was one of full colour, full responsibilities and full surprises. He bought in 1904 170 mu of land and built a private garden modelled on Dangguan Garden in : "Dreams of the Red Chambers": commonly known as 'Shanghai Danguan Garden' or 'Hardoon Garden'. Its proper name was Ai-Li Garden, meaning in Chinese 'Garden of a couple in love'.
Before concluding I want to say about the paper of Ms. Betta that it practically coincided well with Mr. Basri's version. From my side, I am glad to add a tangible value to the words given, by sending two photographs of Mr. Silas, which I obtained during one of my trips to the Far East.
1) His own portrait
2) Sun Yat - Sen's, the commander in arms, at a party given in his honour, most probably in the Hardoon Garden, by "the Sephardic Jewish millionaire" Silas Aaron Hardoon (seated right) April 6th 1912. The women are (left to right), Sun's daughters, Sun Yan, Sun Wan and his secretary Soong Ailing (who was at the same time his wife's sister).
Dr. Sun Yat- Sen made Shanghai his home after his 1911 revolution and lived in Moliere Street. As a matter of fact, Chuang Kai Shek, when proceeded to make himself supreme and upgraded in the eyes of the people, he forged an important connection with the Soong family, contracting a bigamous marriage to Soong Meiling, the younger sister of Sun YAT-Sen's widow, Soong Chinghing, who was as well, the sister of Soong Ailing shown in the picture, being his secretary. The 3 beautiful sisters were educated in USA, being daughters of a returned emigre.
I noticed paradoxically that most of the historians had become not unified in their reports when discussing the far- away of a very important person of high caliber as Silas Hardoon:
Some say that when he arrived to Shanghai in 1874 from India, he was only a doorman 'in a foreign company', some others said that he was a storekeeper while others said he came to Shanghai as the 'Man of the Sassoon's!?
Another comment by a Chinese historian said of him: he might have put up the money for the Beth Aharon Synagogue, but he was hardly a pillar of religious society, and if any Jewish Shanghai lander went native, he did. This is an intrusive comment according to my judgement, as these are personal matters.
At last, nobody can deny the fact that a very important road was called in Shanghai as 'Hardoon Rd.' and remained as such until the communists came to change. In this connection, I should say that it was a very important road full of many important buildings, one of which was considered a masterpiece which is identified in books as (D.V. Woo House) built and designed by Hudec, born in Czechoslovakia. His innovative and elegant style added a real flair to Shanghai's architecture.
Silas Hardoon, the real estate magnate and the richest man in the Far East for a given period, died in 1931 that is to say 3 to 4 years after the Kuomintang (KMT or Nationalistic) Government which seized power in Shanghai in 1927.
Edward Yamen
Milan.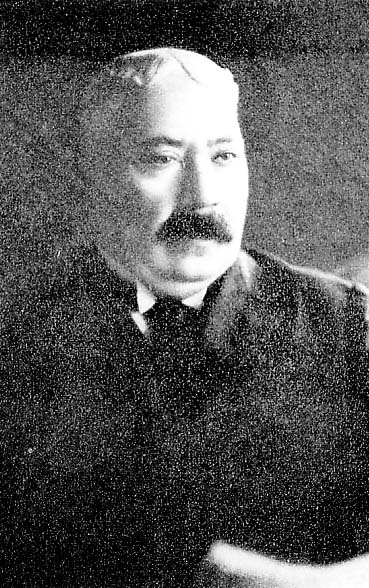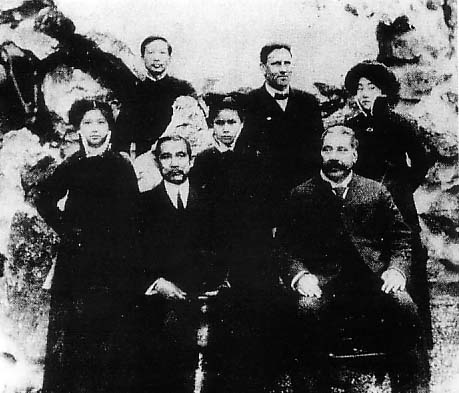 If you would like to make any comments or contribute to The Scribe please contact us.