News
---
Available now!
A new print of the Babylonian Haggadah
In 3 languages- Hebrew, Arabic and English
Available at £5/ US $8 (inc. p.p.) from the Exilarch's Foundation,
4 Carlos Place, Mayfair,
London, W1K 3AW
44-(0)207-399 0850
or at: scribe@dangoor.com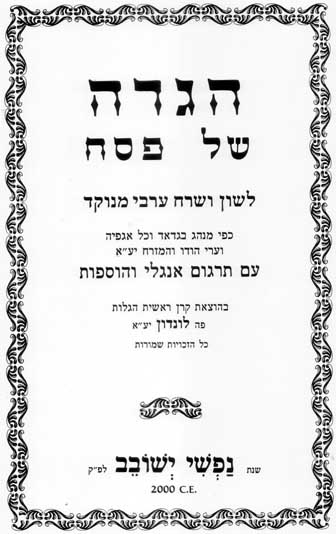 If you would like to make any comments or contribute to The Scribe please contact us.