---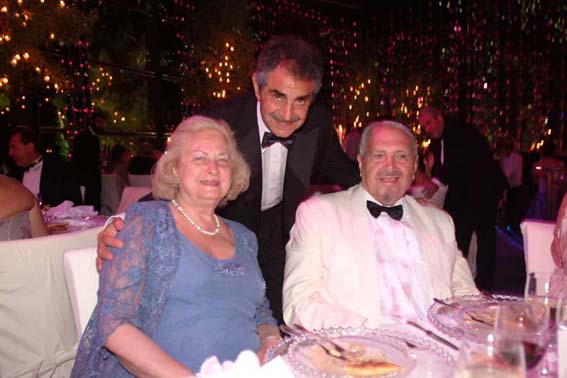 At one of their rare travel abroad, Renee & Naim Dangoor went to Monte Carlo last June for the sumptuous wedding of Deborah and Philippe Peress at the Sporting Club which lasted till the early hours with fire works at mid-night.
The above photograph shows Maurice Peress, father of the groom with Renee & Naim.

If you would like to make any comments or contribute to The Scribe please contact us.