---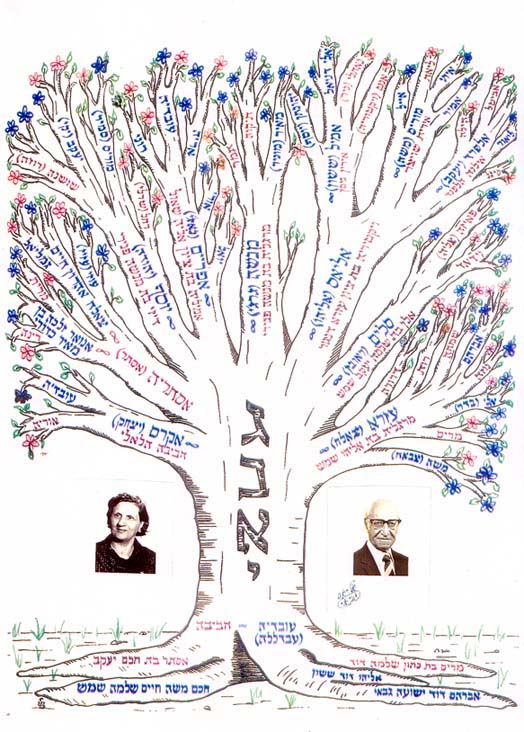 Victoria Gabbay daughter of the late Sion Hakham Ezra Dangoor and wife of Elias Gabbay- recently passed away in Israel at the age of 95.
The above family tree shows the pedigree of Victoria and Elias in the artistic form of a tree complied by Sandy Sopher.
If you would like to make any comments or contribute to The Scribe please contact us.