On 5 March 2003, the Prince of Wales held a charity dinner at Buckingham Palace in aid of The Prince's Trust.
Below are two pictures taken at the reception

Prince Charles talking to Mr Naim Dangoor.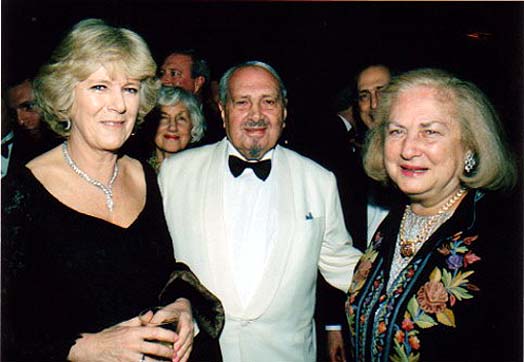 Left to right: Camilla Parker-Bowles; Naim Dangoor; Renee Dangoor
Behind: Joyce Rose from Canada and David Dangoor
If you would like to make any comments or contribute to The Scribe please contact us.