Old Iraqi Music
---
Iraqi Music
In 1950, when the mass emigration of Iraqi Jews started in earnest, I began to collect recordings of Iraqi music which was mainly by Jewish musicians and Moslem singers especially Rashid al Qundartchi, Mohammed al Qubantchi, Nathem al Ghazali and others.
During the reign of Abdul Karim Qassem which was favourable to the Jews, I visited the Broadcasting House and obtained from its archives a number of exclusive tapes which I used to enjoy privately for many years.
With the advance in technology and introduction of CD recordings, our friend Victor Tchenguis offered to arrange for the professional cleaning of the tapes of Rashid and to transfer them on compact discs. The result has been a great success, resulting in a set of five CDs covering all the maqams that were sung by Rashid.
Mr Heskel Kojaman who is great authority on Iraqi music has kindly provided us with the wording of 19 of the maqams of Rashid which would add tremendously to the enjoyment of the recorded discs.
please download Real Audio player to listen to these tracks


Dear Heskel
Thank you for sending the words of some of Rashid's maqams and I have pleasure in enclosing 5 CD's consisting of all the recorded maqams of Rashid which I would like you to review for The Scribe, and make any comments that you may think appropriate.
When I left Iraq 40 years ago I brought with me some tapes of Iraqi music, some of them directly from Broadcasting House in Baghdad. The tapes of Rashid's maqam have now been cleaned and transferred onto 5 compact discs. I enclose herewith a list of the contents, which may help you to identify the various maqams.

Naim Dangoor

Review of the Rashid Maqam
By Mr. Kojaman
It was with pleasure and surprise that I received some days ago a parcel of 5 CDs which included the entire recordings of Rashid Al-Kundarchi and recordings of such other famous Maqam singers such as Yusif Horesh and
Najem Al-Shaikhly, with a kind letter from Naim Dangoor.
Rashid Al-Kundarchi is one of the greatest Iraqi Maqam singers of the twentieth century. He took the Maqam from the great singer Ahmad Zaydan and was probably his best follower. He was the favourite singer at the Jewish Chalghi nights, which usually lasted till morning. He was also the Maqam expert at the Iraqi Broadcasting Station, where he auditioned Iraqi Maqam singers and chose those who were suitable for singing on the radio broadcasts. He held this position until his death in 1945 when another Maqam expert, Salman Moshi, took on the responsibility until 1950.
It is known that Rashid Al-Kundarchi recorded fifty-two 78 rpm recordings of Maqams and Pastas, which are all included in the 5 CD's. One of his songs was the famous Jewish wedding song "Afaki Afaki" which he sang in its original Jewish dialect. It is commonly agreed that it is the best recording of this song although all Iraqi Maqam singers, even so many years after the Jewish emigration, still sing "Afaki Afaki" in its Jewish dialect. In all Al-Kundarchi's recordings the Chalghi players are all Jewish musicians - such as Hugi Patao (santur) and Saleh Shummail (joza). The assistant singer who accompanied Al-Kundarchi in some of the Pastas was a famous Iraqi Maqam singer called Heskel Muallim. A short while before Al-Kundarchi died, he recorded Maqam Ibrahimi for the radio, in a performance which lasted one hour. It is said to be the best Ibrahimi ever sung.
Unfortunately I never had the chance of hearing this Ibrahimi for it is rarely known.
The fact that Mr Dangoor, after so many years, has now taken upon himself the task of cleaning up and transferring these recordings from reel to reel tapes to CDs shows how deeply the Iraqi Maqams are rooted in the heart of the Iraqi Jews. Naim Dangoor is one of the best fans of the Iraqi Maqam.
I am also a fan of the Iraqi Maqam. I have written two books on the subject. One in Arabic: "The Contemporary Art Music of Iraq", and the other- which includes two CDs- in English: "The Maqam Music Tradition of Iraq", which in my opinion should be kept in every home library of Iraqi Jewish families, not only for the pleasure of the older generation, but also for the younger generation, who should have an idea of how our parents and grandparents used to entertain themselves and what their life style was like.
Mr. Dangoor and Kojaman are no exception in their love of Iraqi Maqam. Thousands of Jews living in Israel and scattered all over the world are still avid fans of the Iraqi Maqam.
Note: Mr Kojaman is prepared, with pleasure, to send one or both of his books, without any obligation to every Iraqi Jewish family who desires to read them and keep them in home libraries. His contact details are:
Y. Kojaman
116 Hanover Road
London NW10 3DP
U.K.
Tel/Fax: 44- 02083570690
Email: veheskel@koiaman.freeserve.co.uk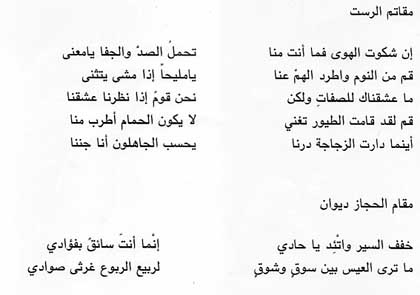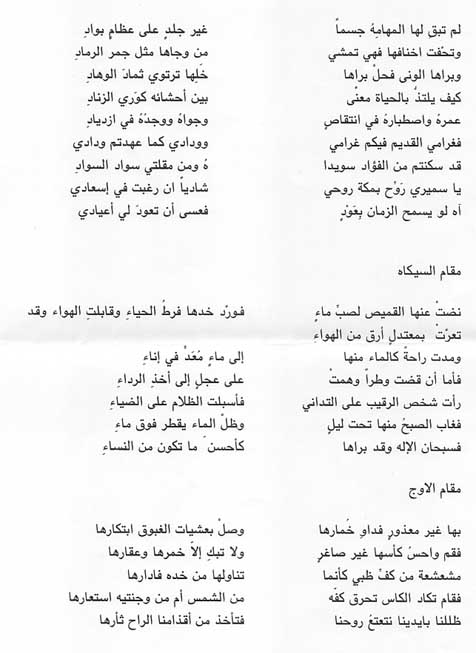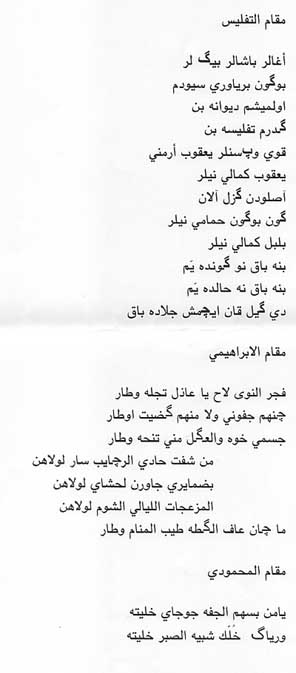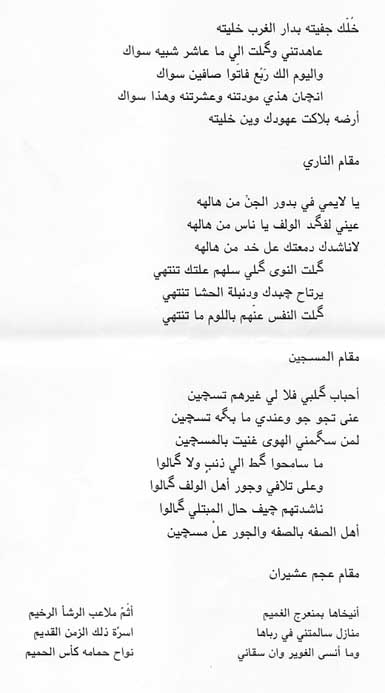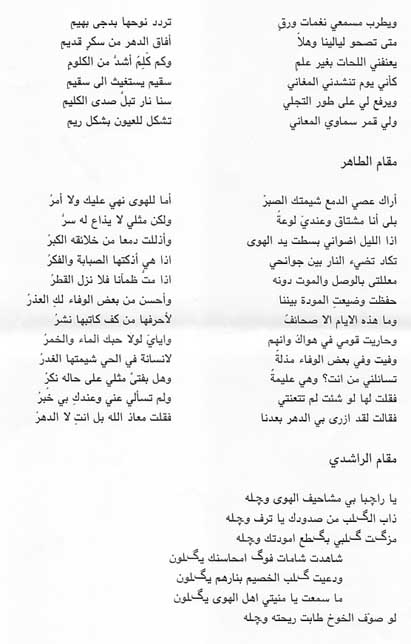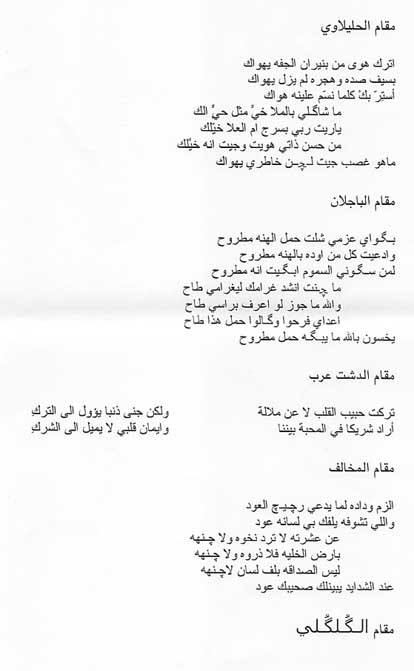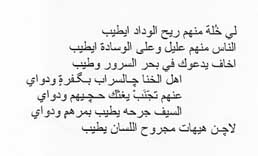 If you would like to make any comments or contribute to The Scribe please contact us.