Shaoul Sasson's new book
Chief Rabbi Jonathan Sacks invited Mr Shaoul Sasson to his home to congratulate him on his book in which Mr Sasson described his ordeals for one year in the hands of the Iraqi authorities.

The Chief Rabbi presented Mr Sasson with his latest book "Faith in the Future" inscribed:

To Shaoul Sasson

In admiration of your courage – which is a source of inspiration to me and to the Jewish people!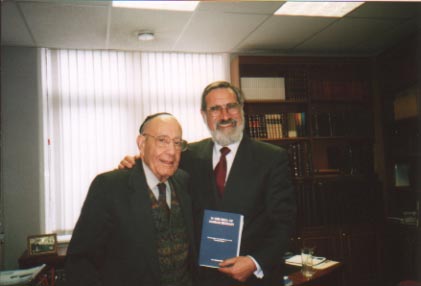 The above photograph shows them together at the Chief Rabbi's home.
---
If you would like to make any comments or contribute to The Scribe please contact us.