Regarding HAKHAM SHIM'ON AGHASSI Z'L
by Edward Yamen - Milan
I take pleasure in sending you herewith a valuable picture which I treasured for scores of years now, of the late Rabbi and which I find as a necessary complement to the article.

Pictures of those who are not anymore with us are fundamental for the sake of recognition, appreciation and identification.
It goes without saying that the picture of the Rabbi illustrates in a very clear way a man of significance and genuineness.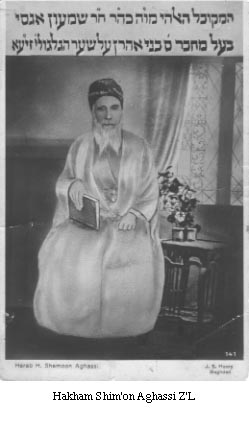 Read article on Hakham Shim'on Aghassi Z'L from issue 73
---
If you would like to make any comments or contribute to The Scribe please contact us.