Pictures from Recent Happy Occasions
Last May the Israeli Ambassador to the Court of St James, His Exellency Dror Ziegerman visited the offices of the Exilarch's foundation in Mayfair, London to present an award to Naim Dangoor for the support of the State of Israel and of Israeli Bonds, at a reception attended by leading memebers of the community.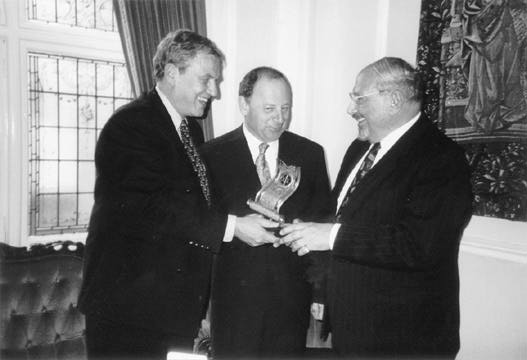 Left to right : Mr Moshe Levy, Managing Director of State of Israel Bonds in the UK, Ambassador Ziegerman, Naim Dangoor
---
David Dangoor at the Jerusalem Information Centre, dedicated to the memory of his grand parents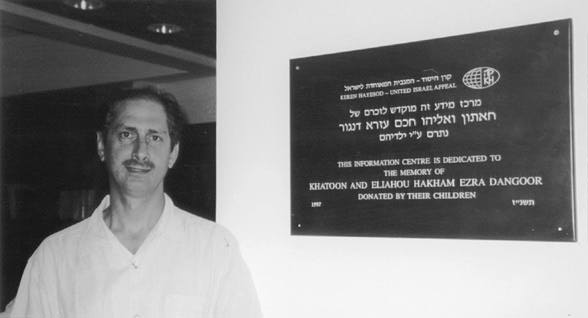 ---
Dr. Amira Sopher - MBCHB
Amira Naseem Sopher who came to England from Iraq in 1992 has recently been promoted to the position of general practitioner (G.P.) at Queen Elizabeth Hospital at Welwyn Garden City.
Amira was educated in Baghdad and on leaving the secondary school entered Medical College from which she graduated as doctor in 1991.
On arrival in England she revalidated her Medical Certificate by passing the necessary exam and then practised various branches of medicine at Peterborough Hospital for 1 year then at Queen Elizabeth Hospital at Welwyn Garden City for 2 years. She has now achieved her ambition in becoming a G.P. in Britain.
Her hobbies are swimming and travelling. Her mother and brother are still living in Baghdad.
Dr. Amira Sopher - MBCHB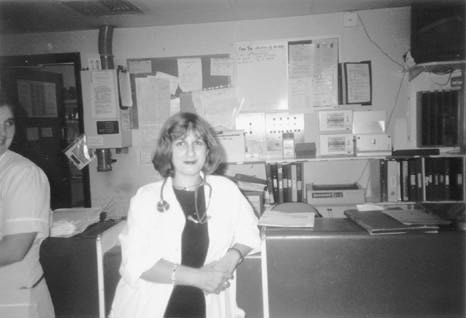 Dr Amira Sopher on duty.
---
William Hague with the bronze head sculpted by Frances Segelman and presented by the Exilarch foundation, and Eileen Khalastchy.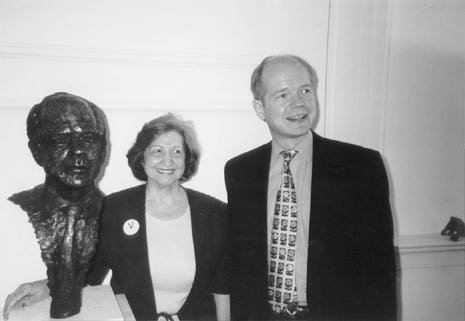 ---
Congratulations to Robert Dangoor and Joy Murad on their recent engagement.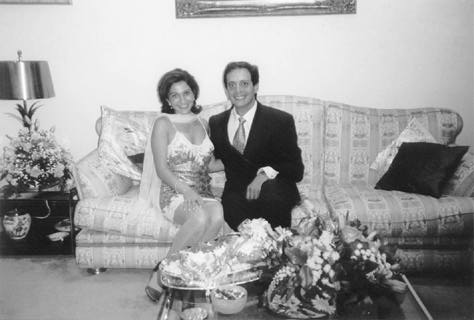 ---
The wedding of Astrid Dangoor and Gary Fox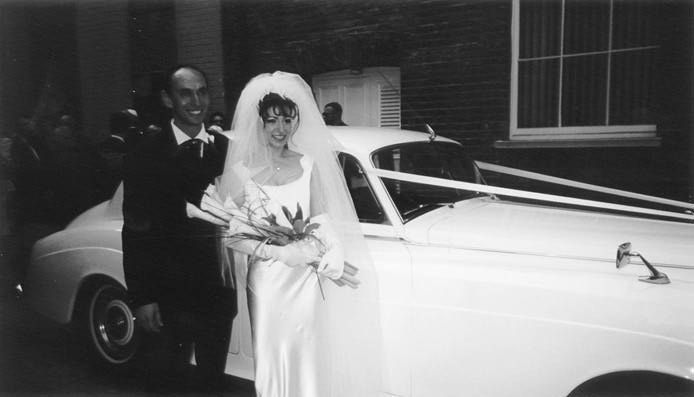 ---
If you would like to make any comments or contribute to The Scribe please contact us.