Page 67
Marriage of Dr. Amira Sopher to Frankie Sweiry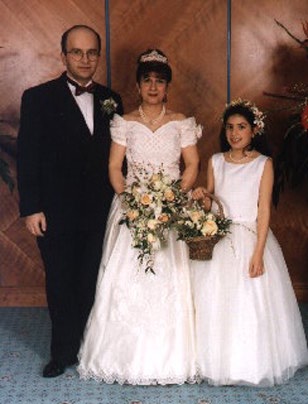 Last March was the wedding in London of Dr Amira Naseem Sopher and Frankie Sweiry.
Frankie who is an accountant is the son of Isaac and Rahma Sweiry who came from Bahrain but were originally from Iraq. Dr Amira is now a partner GP in a London suburb (see also picture gallery in The Scribe 70, page 6).
The above picture shows the couple with the bridesmaid Gaby Khalastchy.
---
If you would like to make any comments or contribute to the scribe please contact us.