Page 53
One Generation Goes Away and A New Generation Arrives
On 15 June a son was born to David and Ide Dangoor of New York, a brother to his three sisters. He was named Selim Eliahou Edward, being the grandson of Selim Eliahou Dangoor who passed away two years ago and of Eliahou Edward Weitzen.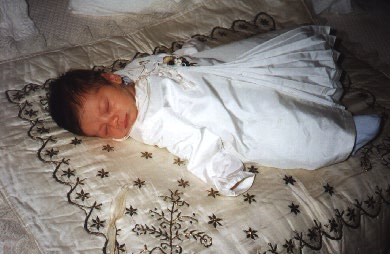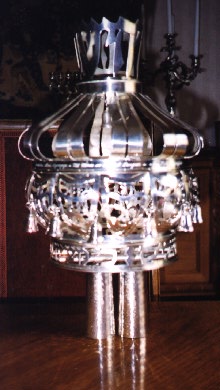 Above left picture of the new born and on the right the Torah Crown which was donated by the family to the Great Synagogue of Stockholm in memory of Selim Dangoor.
At the presentation of the Torah Crown, the Chief Rabbi emeritus, Morton Narrowe made a moving sermon in the presence of Ruth, children and grandchildren.
---
If you would like to make any comments or contribute to the scribe please contact us.