Page 47
Venezuelan Stamps Commemorate State of Israel
In September 1998, the Government of Venezuela issued 10 commemorative stamps, as shown, to celebrate the 50th Anniversary of the State of Israel. All designs carry background Israeli flag motif.
Sent by Freddie Khalastchy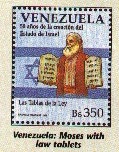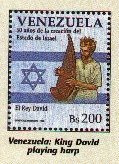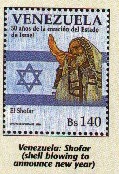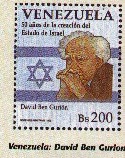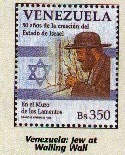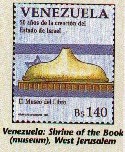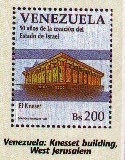 ---
If you would like to make any comments or contribute to the scribe please contact us.