Page 113
JERUSALEM, THE ETERNAL CITY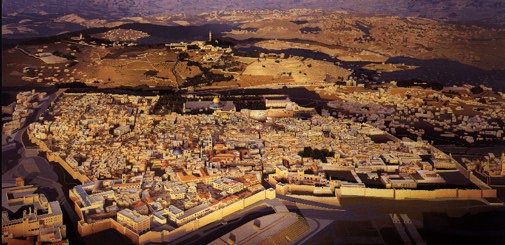 In 1996 the Khalili Family Trust commissioned the ultimate painting of the City of Jerusalem to be painted with the hope that in the new Millennium it will be possible for Jews, Christians and Muslims to live together in Peace and Harmony.
The painting shown above was first exhibited in the "Summer Exhibition" in the Royal Academy of Art London from 29 May 2000 to 7 August 2000 and subsequently will travel to the Tower of David in Jerusalem. Upon the attainment of permanent Peace in the Middle East it will travel throughout all the major Muslim countries in the world and hopefully will become a shining torch of the three faiths.
I have pleasure in enclosing a copy of the postcard which we have produced which I hope you will find interesting.
London

Dr N D Khalili
---
If you would like to make any comments or contribute to the scribe please contact us.