Page 22
Obituary
Edward Saleh Mahlab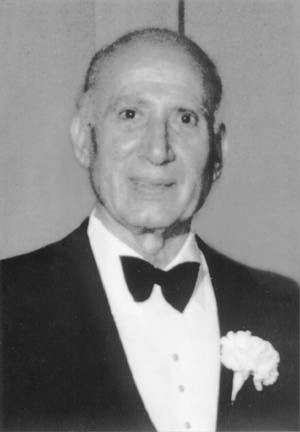 Edward Saleh Mahlab: Born in Baghdad, Iraq. He was the 3rd of eight children born to Saleh Sasson Mahlab and Hilwa Dellal Mahlab. At a young age he moved to Kuwait with his family where they lived for 6 years. During those years the family maintained close friendships with the Al Subah ruling family of Kuwait, and Edward maintained some of those relationships.
After living in Kuwait, the family returned to Baghdad. Edward attended the Shahmoon School. He was also a member of the Boy Scouts organised by the school. In later years, at the University of Beirut, he studied commerce. During school breaks he would visit Israel, then known as Palestine. He had a real love of Palestine and spent a lot of time there with friends and family.
After University, he returned to Baghdad and went into business, following his father's footsteps. He was a member of the Chamber of Commerce in Baghdad, and joined the Laura Khedouri Club and later became a member of the Zawra Club.
After his marriage to Farah Lawee, daughter of Khedouri and Muzly Lawee, he moved to the United States where they raised their daughters Vanessa, Lilly and Mona. Edward continued in his own business in Import/Export and travelled a great deal in Europe and Turkey. He was a very observant man, following the traditions of his heritage and attended services regularly, first at Temple Beth Shalom in Roslyn and then later at Shelter Rock Synagogue also near his home in Rosly.
Edward S. Mahlab passed away this January 20, 1999. He was a family man, a man who loved G-d, as well as a devoted and loving husband, father and grandfather.
He is survived by his wife Farah and daughters Vanessa Mahlab, Lilly Seiden, Mona Longman and grandchildren Mathew, Eric and Daniel Seiden and Adam, Benjamin and Emily Longman. He will always be deeply missed by his family, relatives and close friends.